AMRITAM PROJECT REPORT –July, 2018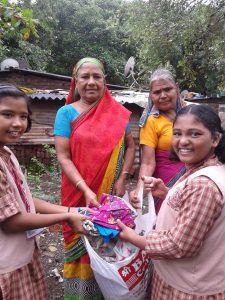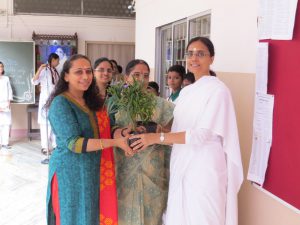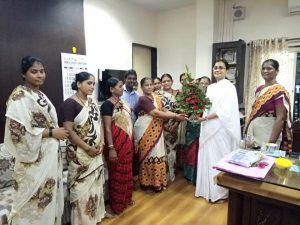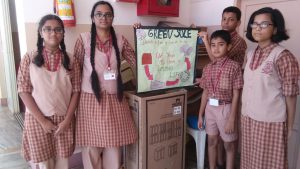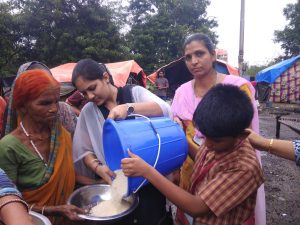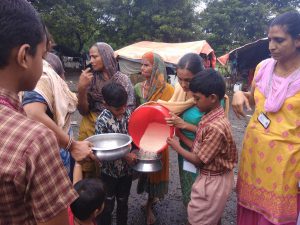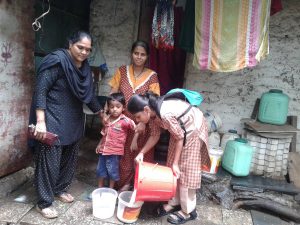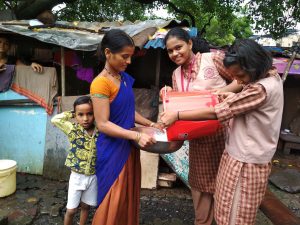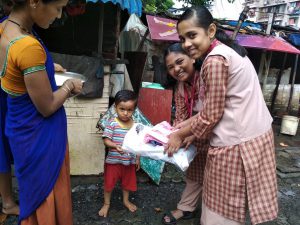 1.Sevamritham – Students of Classes VI and VII along with their teachers visited the slum families residing near Juinagar Station and Sector 25 to distribute rice and clothes. "Handful of rice with a heartful of love" brought by the children during the months of June and July led to a collection of approximately 100 kgs of rice which were distributed amongst 25 families. Along with rice, clothes and raincoats donated by our students were also distributed. The families were very thankful for the thoughtful gesture of the students.
2.'Sealing of Desires'- Every bit counts. Students are now used to the concept of contributing a part of their desires towards this project.  Leading the contributions were 7A class (Rs. 919/-), followed by 7C class (Rs.845/-).The money will be utilized towards buying food and other essential items for the needy.
3.Wealth from Waste – A total of 18 Cloth bags were stitched by the students of classes VC.4.
4.Bhootayajnam –Students from pre-primary to Std II get grains like rice, millet, jawar to feed birds. As they were tuned to this for the last  2 years, they do not need to be reminded to bring the grains.
5.Grihamritam – "Happy Feet" campaign was initiated and students from 5th to 8th grades brought shoes that no longer fit them but could be refurbished. The shoes will be donated to Green Soles, an organization which recycles discarded shoes into comfortable footwear for the underprivileged.  6.Snehamritham- Birthday of students, teachers and staff are celebrated by announcing their names during the assembly. Anurag Tiwari(VIIC), Prashant Kumar(VIIA) donated 1 kg rice, while Hrudvika Rajan(IXB) donated 4Kg rice towards Sevamritam.
7.Pushpanjali – Students lovingly bring flowers which are offered at the holy lotus feet of Amma each day.